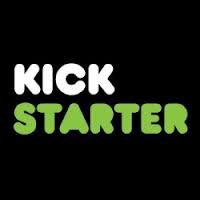 The people have spoken! Well, to be more specific; the fans have spoken — all 25,681 of them. Which means that Frontier Developments Kickstarter project for the Elite: Dangerous sequel has now reached their £1.25M goal.
I'll have to confess that I was getting a little worried when with less than three days before the deadline they we're still short by a couple hundred grand, but my concerns were not required as apparently it's normal for Kickstarter projects to get an influx of pledges in the last hours. Elite 4 was no different and eventually topped out at more than £1.5M. The additional pledges means that Frontier reached two of their Stretch Goals, so they've now committed to releasing a Mac OS X version along with an additional ten ships at launch.
Here's a few words David Braben had to say on reaching the funding goal.
Well, it's just amazing. Huge thanks for getting us to where we are now; we're now over the line. The line was crossed on my 49th birthday, yesterday, which was a fantastic birthday present from so many people. I'm really, really honoured by it and touched. It's amazing, I was obviously a little anxious looking at the figures, particularly in the middle of this Kickstarter campaign, but it's fantastic to be where we are now…so, as I say, very very excited, very very positive. This game is now getting made. Isn't that amazing, isn't that absolutely wonderful!