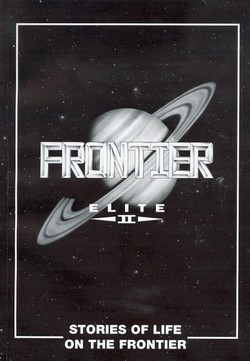 This book is a collection eight short stories which came free with the 1993 Frontier: Elite II game. Written by David Massey, Moira Sheehan and Kathy Dickinson, these stories are set in the Elite/Frontier Universe. Although each one can be read as a standalone story, there is an overall story-arc between each; the sub-character from one story becoming the main character in the following - perhaps for the final piece, Full Circle, you really need to have read the previous seven.
There are a number of ideas introduced in Stories Of Life On The Frontier, with everything from slave trading to Cold War like espionage between the Federation and Empire. However, the main idea is really that of the adventures of Commanders; their explorations, battles, and day-to-day life out in the Elite universe.
If you're going to read this book then treat each one as a chapter of the same story – you'll enjoy it even more.
Table of Contents
My personal favourites are; On the Wrong Side of the Law and The Outer Limits.